August 14, 2013 at 8:58 am EEST
#735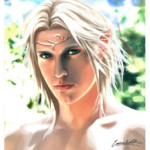 Alkien
Moderator
So, yeah … server crashes a lot for past 3 days. Almost like every 1 – 2 hours. Mega big freeze happens, no matter where you are (hunting, farming, chilling in town) … 5 – 10 minutes later server goes down (meanwhile if you force quit and return to game, it says server is "good" but logging in is however impossible) … then after those 5 – 10 minutes server actually goes down, and 5 minutes later it is back to "good" and normal playing is again possible (till next same event of course).
Also … yesterday we experienced a weird event – maybe you guys were doing something to the server, maybe not – all NPCs and mobs disappeared and after 5 minutes or so they slowly started to re-spawn 1 after another. Was indeed, strange.
It is not that you do not understand, it is that you do not even question.