September 11, 2013 at 8:52 pm EEST
#1115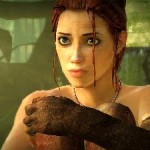 toolpunk
Administrator
@yashimoto @boom
First of all, this is the wrong section and topic, guys. Consider this a warning.
Next time search for a solution first, and only if you can't find one make a post in the appropriate place.
To answer your question:
You were told to wait up to 30 minutes, but you didn't (I just made an account). This, most likely, is the reason why it's not working. Please take the time to read the pages you use. If the problem persists let us know and we'll sort it out.