July 11, 2013 at 7:02 pm EEST
#367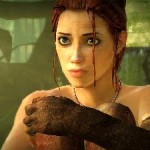 toolpunk
Administrator
What you mistake for an error is actually the command (cmd) line interface of Windows. This is a standard program, very much like Notepad or Paint.
However It should not appear when you're running the correct .exe file.
If it still does please copy all text inside of this window and paste it here.