June 16, 2013 at 3:14 pm EEST
#287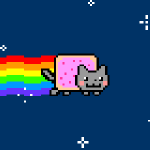 BlackSoul
Member
Hey all … Hey Silentz0r:D…. And Heeeey Alky <3….
I was so not w8ing for your post :D, I just happened to be online, on this server, on this forum at exact same time as you…. I was soooo not w8ing for it at all hahahahaha 😀
And yea its good to be back 😀 … cant w8 for the server to start!