August 10, 2013 at 11:29 pm EEST
#655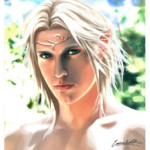 Alkien
Moderator
Can't say I am surprised though – only a lifeless person as he is (trying to delete his account!?), can afford to spend his time doing a complete bullshit. What is the reward that these cheaters and hackers get? Personal satisfaction of any kind? Recognition? A feeling that they did something good? (no answers expected) If I was to live to "harm" others, I'd rather kill myself … so all I can say to this guy and others like him – I indeed feel sorry for the waste that you call your life.
Got a bit into philosophy again, sorry, but I felt like sharing.
It is not that you do not understand, it is that you do not even question.