August 10, 2013 at 11:59 pm EEST
#656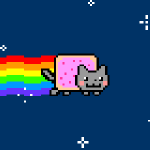 madocter
Member
Hi silentzor . I asume you will not allow Dualbox ?
I will talk my own experience: in my server when you loging 2º announce you see : No dualbox. players know that im check and punish it. anyway some of them like the risk and still doing.
The best to avoid those problems is add protection module to client / server. that allow you to configure how many Box players can open from 1-x and protect from IG-oog , debug and etc etc. As i know can be needed add little code on extender and know blowfish of client . im having problems to find one option posible with C2 client i will notice you if i finally find a way. maybe you know good modules ?