October 9, 2013 at 7:34 pm EEST
#1335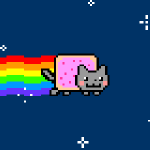 Dart
Member
I wonder were did you get Auth for protocol 560 (custom patch by green hope) ?
yeah id like to know 2 🙂 or is it hAuthD maybe?
although i personally never managed to connect to hauthd with any c3 protocol ever.
sometimes i miss the old pp community.
i know the pieces fit because i have watched them falling apart.