October 10, 2013 at 5:35 pm EEST
#1338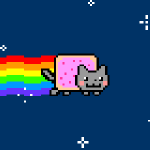 mcstas
Member
Ok. First of all add to your google tags the next one:
l2 c3 сервер ("сервер" means server, so you may also add diferrent subjects like Lineage 2 c3 сервер etc.)
additionaly you can use "линейдж" as "lineage"
Concerning yandex it works almost the same way as google does, except some features.. i can help you with details, there might be english UI. go to: yandex.ru and try to choose english, if the geo ip woun't change it automatically.
The one more way to promote this wonderful server is – vk.com, i'm sure you've heard about it. It has english interface for sure, so you can create an account and after that create a public or a group like this one http://vk.com/l2c1server
The best way to promote it – by using russian promo text. Post here short description of your server and i'll translate it into russian.
I think these steps will help us to make online here a little bit higher =)