March 29, 2017 at 9:48 pm EEST
#3654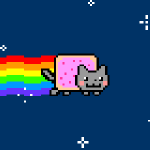 hecrones
Member
Lineage 2 Interlude is running very well.
The client stops randomly. Sometimes a can play 5 minutes, most times just 10sec.
I don't know how to tell you details, if it stops randomly with random action or even doind nothing. And, well, I still don't switch to another window.
Seems I need to play sukking Interlude.