March 28, 2017 at 11:03 am EEST
#3646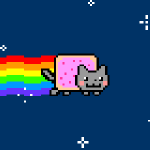 hecrones
Member
That's creapy fuck, I can't play that way.
Everytime it stucks and I need to end process and restart. I can't hit more than 3 monsters and process is not reacting.
If you can't help me, I just can say bye because I really can't play more than 30 secs. That's not gaming, that's wasting.
And please don't wait anytime xx hours to react to posts, that's bad.