November 30, 2015 at 9:54 am EET
#3253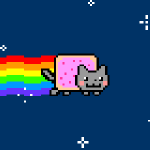 aodstorm
Member
Weekend sounds good for me too.
i think Most players will be online on weekend.
its always cool to have some alternation of the boring single farm everyday 😀
since there is no high lvl Party area, ppl are forced to do the same things over and over again.
even if there are only small Events, ppl would like to participate and win, cuz noone wants to be only Number two 😉
i am here for about 3 weeks maybe and i've seen only once a gm. As alkien said, it would be cool to see one only and it can easily combined with a small event.