October 18, 2014 at 5:00 am EEST
#2439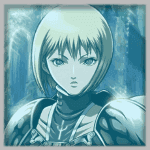 Baoulettes
Moderator
Can you post repport log of your critical error please :)?
Maybe there is a way to get why/where it crash
Also did you made recent change in your computer ?
Like new drivers?
(who know sometime it can does problem but I don't think.)
Have recently rebooted your computer ? (or your one of these who think that a computer is a warrior?)
Do you rencently changed your Game configutation?
Like Resolution, Refresh rate etc?
Try this :
go to LineageII/system/
Rename "Option.ini" to something else.
Try to launch two box and see if that made change,
No?
Delete "Running.ini" before doing it.
Still now?
look for Folder "GameGuard".
No folder?
Try launching the game with L2os.bat provided in with the updater.
Still error?
Give us :
Windows version (or other if you do play on mac via virtual machine or linux give us the name of the soft+version)
64x ? 86x ?
Aero Theme On or Off? (it play a lot with our crappy client.)
CPU
RAM
GPU
Okay I hope we will find solution to this.
Also, I ticked Notification for this thread for faster reply 😉