August 25, 2014 at 11:16 am EEST
#2297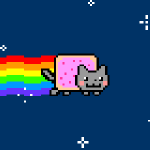 john doe
Member
I think what he was trying to say is:
1) Physical damage lays too hard on heavy armors, especially crits because they basically ignore your pdef.
(Example: In Ultimate defence you receive high crit dmg from mobs)
2) TK/SK/DA gonna end up being dead classes if they dont get checked by you and if needed boosted in any way you find fair and appropriate.
3) AW should do more crit dmg, while PW should be faster and have more crit chance, compared to TH.
I haven't checked all that myself tho but could you please re-check those three when you have free time 🙂
Thanks in advance
we do want to give tanks a boost in general but nothing that would be ground breaking.
Good news 😀