May 24, 2014 at 9:47 am EEST
#1935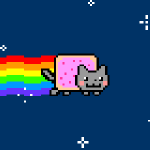 verdi
Member
<div class="d4p-bbt-quote-title">verdi wrote:</div>
hmmm i wouldnt go unrealistic items that much imho! atm there is a big need for a bigger community. and some bugfixes (soulshots / spirit shots)

There's nothing wrong with soulshots/spiritshots I agree on the need for a bigger community, and right now it is mainly up to you guys to bring your old friends/clan mates over to check our server out!
well the delay with the sps 😀 and when you switch weapons the SS are not automatically loading. or is that set by you?
i played retail 😀 and i remember i could blow all my ss just by switching weapons.
yet i work on gett all my friends here:D