May 16, 2014 at 11:15 am EEST
#1901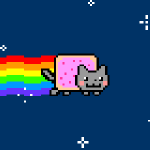 verdi
Member
You can dualbox out of town if you really feel like it, but you might get the ban hammer if the activity seems bot-like (i.e. you are AFK farming, not responding intelligently to PMs or GM activity etc.).

Long story short: Dualbox if you feel like it, botters like the guy in OP's post will eventually get banned.
awesome 🙂 since i like dualboxing!