May 15, 2014 at 6:04 pm EEST
#1898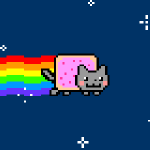 verdi
Member
No grade items can be found in the regular shops (check the "Grocery Store" on your map in each town), and they are usually found in starting villages (Talking Island Village, Elven Village etc.).

Seven Signs is open for everyone, so you can simply hunt at catacombs/necros. Bear in mind that Catacombs & Necropolis are custom areas.
interessting, is there a list of what cata / necro is with what lvl? i remember that NoS (Necro of sacrifice) is for 20 – 30.
i hunted there on retail then i swichted over to other necros. (got a good exping pattern till 68).