April 19, 2014 at 6:13 pm EEST
#1821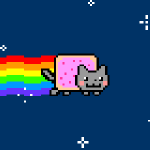 konsole
Member
NVM for that u dont have PPl on server cause u cant exacly make normal this server !!!
And i play to much years this game to tall me A grade weapon have more power then S ……
And Verena u lurn rules on this game then tell me what is diferents and 50 M atk no some sword on other servers are more powerfull not Bether Power then S grade !!!!
Make server only with A grade not S then w8 to have more ppl in server !!!