August 9, 2013 at 7:14 pm EEST
#634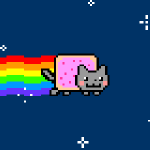 Anonymous
Inactive
Alkien i just sweeping all info what isn't needed for web. I just don't like when I'm registered to somewhere where i dont want to be.
AND THATS MY FAULT 😀
The real problem should be this: there isn't any "wordpress bar". The cms is fucked up.
I have enough of this, i'm just fucking with my own time. Sorry about yours. Have a nice day.
oh and for troubleshooting. Now you can be obvious, silly, and bla bla bla…