March 4, 2020 at 7:14 pm EET
#4300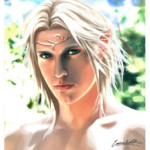 Alkien
Moderator
They only give a bit better M def than A grade jewels. So I would not recommand crafting them … Instead, just OE A grade jewels.
Also, Anakim and Lilith drop most of the Epic Jewels, so after A grade I would focus on getting those.
It is not that you do not understand, it is that you do not even question.