July 15, 2018 at 9:50 pm EEST
#3953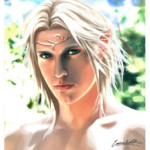 Alkien
Moderator
You have currently 4 active Raid Bosses on the server. They are all lvl 76 or higher.
Lilith and Anakim are located in Disciples Necropolis. You need to find a teleporter to port into one of their chambers.
Baium is located on the last floor of Tower of Insolence.
Antharas is located in the heart of Lair of Antharas.
As for Vampiric Rage … Can't help you with that, Silentz0r should look into it. But here's a friendly advice – raid with mages. Way faster and way easier. I doubt any Vampiric Rage buff can help you withstand any of these 4 bosses' damage. If you need help, let me know – always happy to join in for a raid. 🙂
It is not that you do not understand, it is that you do not even question.