March 18, 2018 at 1:57 pm EET
#3877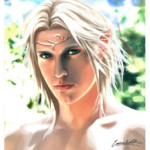 Alkien
Moderator
Hi all!
If anyone is looking for clan or just someone to play with, PM me in game. Am mostly on characters called Arienna and Alkien. Have been playing here every day few years ago and will now be spending some time here again so … looking forward to seeing anyone online. 🙂
See you all around. 😉
It is not that you do not understand, it is that you do not even question.