November 13, 2015 at 4:59 pm EET
#3176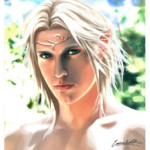 Alkien
Moderator
Hello!
This is indeed an amazing server, but as you have noticed – the population is (sadly) extremely low.
Our clan (Dawn) is more or less active though. If you wish, you are welcome to join. 🙂 I will be online for the next hour or two, then I'm off till Monday – have some work related stuff that needs to be done. PM Alkien, Arienna or Moira in game for more info and/or clan invite.
It is not that you do not understand, it is that you do not even question.