April 10, 2015 at 4:22 pm EEST
#2912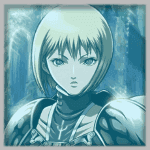 Baoulettes
Moderator
Pailaka Invader
Some new cool fist for Hands2Hands users :D!
these one I like it to be honnest.
It look old but also new weapons, that old style with claws (Fox Claw – No grade weapons) but refined texture and longer for deadlyer ! eheh I really like that one for now 🙂 !
Todo :
One handed Sword Fighter
Rebellion_m00
Two Handed Sword -> Done
Demonic Sword Zariche
One Handed Sword Mage -> Already In-Game
Dusk Sword
Shield -> Already In-Game
Dusk Shield
Sigil -> Done
Dynasty Sigil
One handed Blunt Fighter -> Done
Arbiter
Two Handed Blunt Fighter -> Done
Abyssal Blade
One Handed Blunt Mage -> Already In-Game
Dusk staff
Two Handed Blunt Mage
Staff_Isis_m00
Dual Swords -> Done
Blood Sword Akamana
Poleam -> Done
Angelic Scythe
Dagger
icarus_disperser_m00_wp
Bow
Zelda_Bow_m00
Fist -> Done
Pailaka Invader
<— Edit ! —> I fixed all previous pages picture links for your pleasure 🙂