July 16, 2014 at 12:36 pm EEST
#2195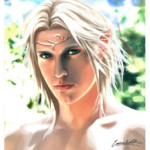 Alkien
Moderator
Without you even mentioning this … I already felt/feel like a damn criminal aka Bot Biatch aka Hacker … I will perform a full system scan, but if nothing is found I honestly do not know what to do. There is nothing I can do to prove you I am not using any shit materials to harm your server in any way.
Well … lets wait and see what happens …
It is not that you do not understand, it is that you do not even question.